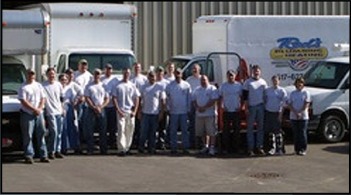 Based out of the Lansing area, Rod's Plumbing & Heating specializes in commercial, multi-family, residential, and light industrial plumbing. Our company was founded in 1976 and we have expanded with over 24 staff professionals that include – 8 Apprentices, 7 Journeymen, 4 Master Plumbers, and Office Personnel. From the start of the underground plumbing to the final inspection, our experienced professionals provide the personal attention needed to ensure that each job runs smoothly with care and quality!
In addition to complete plumbing, our services include:
Boiler Installation

Medical gas, Gas & Compressed air piping

Light excavation, Radiant floor heat

Backflow testing and certification

NFPA 13R fire suppression Geo Thermal Loops

Sprinkler system certification.

Telephone: (517)-627-7437
FAX: (517)-627-3201
e-Mail: info@rodsplumbing.com
Address : 6355 Silver Ridge Dr.
Grand Ledge, MI 48837